Smart urban mobility on-demand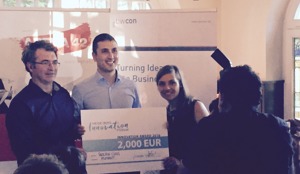 19 start-ups, at early or growth stage, had the opportunity to pitch in front of the investors and other attendees during the Heidelberg Innovation Forum. There was time for deeper conversations, after the two minute pitches, were bonds and hopefully future collaborations were started.

During the event dinner, a jury selected a winner for a 2 000 Euro check for the best and most innovative idea among the start-ups. The winner was MVMANT from Italy – a platform that enables the creation of an urban mobility on-demand where citizens pay only for the effective usage (travelled distance).

Congratulations to Blochin Cuius of MVMANT!