Findings and results from MobiGoIn part 1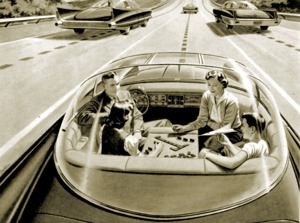 We want to share the findings and results we have found so far in the project. We have, since the project started, met 66 SMEs (small and medium-sized enterprises) that work with information and development for users of vehicles and infrastructure. Below are trends in different areas of work within Smart mobility we now can see after these last months in the project.

Nowadays, the sustainable mobility field is becoming an important issue in our society. More and more governments and automotive constructors are trying to make smarter, cross-disciplinary and sustainable services. Sustainable logistics is becoming more and more significant. In fact, the major parts of cities in the World have to face issues regarding congestion and contamination in urban areas. Then, it is becoming important to reach new logistics solutions in order to respond to those problematic.

The Fleet management (35%) and Solutions for indoor navigation with real-time data (23%) are the major trends that are bringing out here.
Among the services our members are developing within "sustainable and urban freight", we can also distinguish two other trends which are less represented among our SMEs: Freight management (24%) and Last mile logistics optimization (18%).

Regarding the branch of "Cooperative and intermodal mobility for citizens" (door to door mobility management, demand management, clean fuel and low emission vehicles). Among the total number of SMEs, 51% are specialized in the "Intelligent and cooperative transportation" (sharing information among vehicles, users and infrastructure, Traffic control, driving assistance, Autonomous vehicles) and 17% of the SMEs are positioned on the "Sustainable and urban freight logistics" (Fleet and freight management, last mile optimization, solutions for indoor navigation in real-time data).
More particularly we can observe on that the majority of the SMEs are dedicated to clean fuel and low emissions vehicles sector (15%). There are also two main trends regarding "Intelligent and cooperative transport" segment with 13% of SMEs performing in sharing information among users, vehicles and infrastructures (info mobility) and Traffic control and parking management. On demand management is also highlighted with 10% of the total SMEs. All the same for fleet management and solutions for indoor navigation with real-time data in which 4% of SMEs are specialized.

Solutions, services and applications that involve clean fuel and low emissions vehicles is here the major trend area of expertise of this segment accounting forwith 48% of the SMEs assembled into "Cooperative and intermodal mobility for citizens". This trend includes sustainable ways of transportation such as electric/hydrogen cars, carsharing (11%), carpooling (8%), and intelligent hitchhiking (1%). This trend regarding new sustainable transportation modes is produced thanks to the digital transition which participated in digital platforms booming.

As part of the "Intelligent and cooperative transport" case of study; we notice autonomous vehicles segment is currently a large trend of the Smart mobility sector. Nevertheless, we should consider that the majority of the involved SMEs expect to contribute in the smarter vehicles creation and also to reach the fully autonomous vehicle conception in the next years.