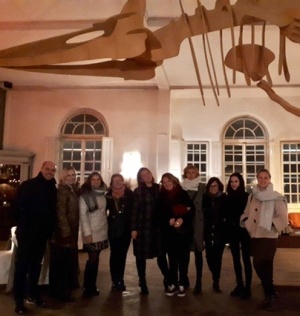 The 1st of January was the official start of our exicution part of Mobility Goes International, the Action part.
We have now started to make the results of our pre-study to reality by benchmarking events in North America and South East Asia, reconnecting with our partners in the areas and slowly getting the smart mobility companies reintroduced to the project.
In January the project team (pictured) kicked off the project by putting the plans and next steps on paper.
Look out for a new homepage and invitations to your local partners kick-off events where we tell you about the coming delegation trips and how you can get involved!