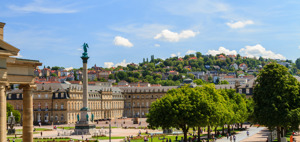 Smart Mobility International Networking in Stuttgart.
Opportunities for businesses with Smart MobilityNews solutions and applications.
Two days dedicated to mobility and internationalization, with a rich program of meetings, workshops and open discussion to present their company to an audience of potential European partners, implement B2B meetings and networking activities.
Bwcon organizes, in collaboration with the Torino Wireless Foundation within the European project MobiGoIn – Mobility Goes International. Free participation.
Very welcome!
Let us know if you want to particepate  – e-mail us!