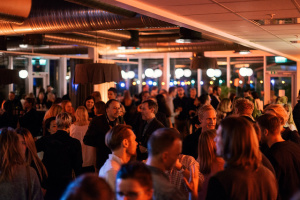 On Friday the 2 of March you are Welcome to Media Evolution City to talk to us about the activities in Mobility Goes International -Action!
About all the fun during this Friday;
Shared joy is, as it were, double joy. Therefore we're doubly delighted to announce that we've teamed up with the good people at Stora Varvsgatan 6 for the next Superfredag.
"What is Stora Varvsgatan 6 then?", you ask cluelessly, as if you were a common Jeopardy contestant and not a hip and happening person in the know. Well… Stora Varvsgatan 6 is what used to be known as MECK (i.e. the restaurant here at Media Evolution City). Don't worry though, the familiar faces of Chris and Johan are still running the show.
After having been in talks with MJS for quite some time now, we can happily announce that A) they are finally members of Media Evolution and B) that we will be using MJS as our main hotel during The Conference in September. Such great news, isn't it?
As it happens, we also kick off the Mobility Goes International Action project this Friday. With MobiGoin (as it's called for short) we'll connect people working in the "smart mobility" and "smart cities" sectors with matching delegations in North America and Southeast Asia. Pop by and learn more about what will happen in the coming years 🙂
More about it!
WHEN: Friday March 2 2018, 4pm-8pm
WHERE: Media Evolution City, Stora Varvsgatan 6A, Malmö